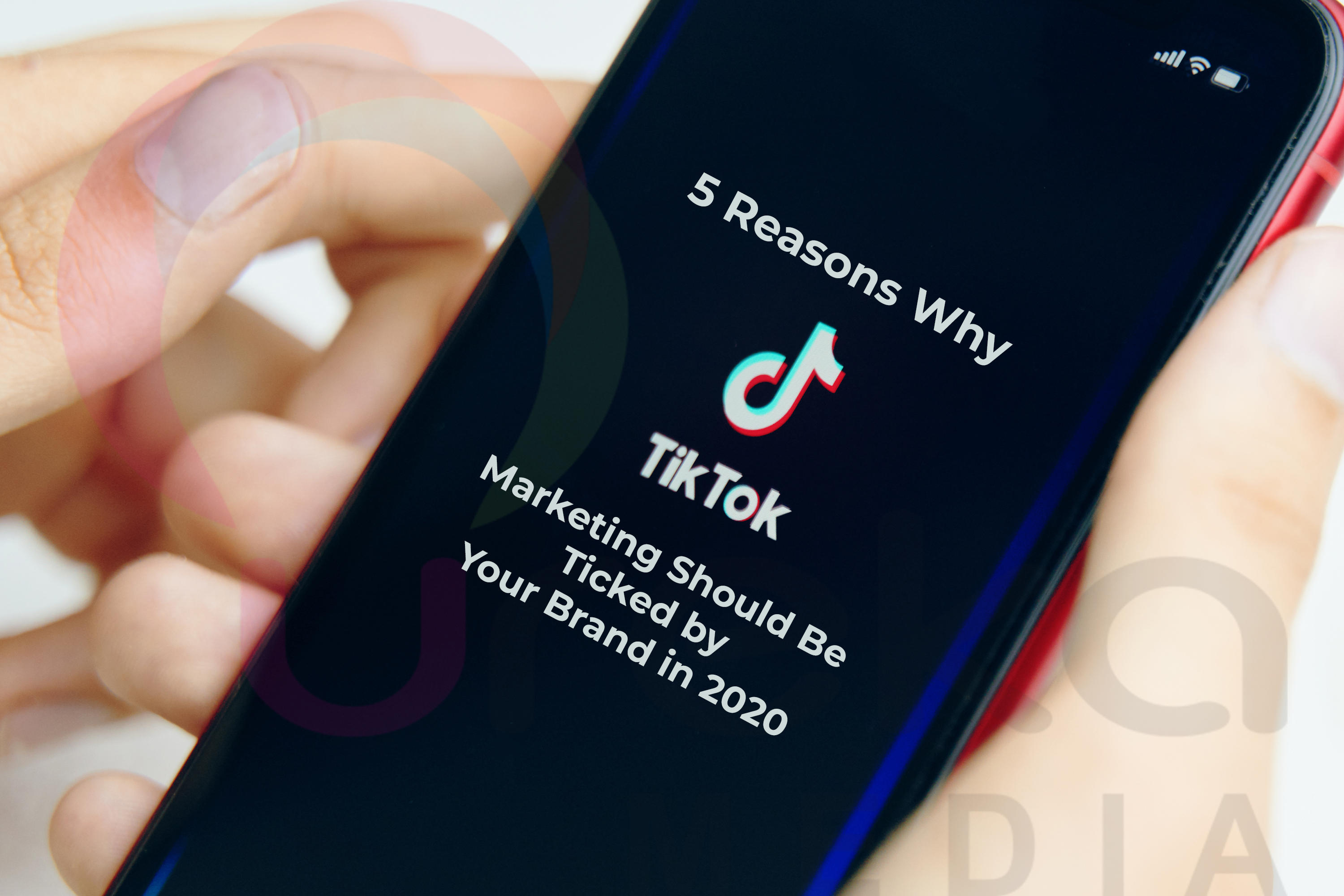 The rise and rise of TikTok
We've seen a big change in consumer habits, especially when it comes to social networks. While the average time spent on social media is increasing, how we divide that time over different platforms is having the biggest impact. And the new player that's taking a slice of our social media time, is TikTok.
TikTok is a social media video app for creating and sharing short lip-sync, comedy, and talent videos. Barely 2 years old, the platform is now the fourth largest in the world, hitting 500 million active monthly users in June 2018. And remaining one of the most downloaded social media apps.
For 2020, social media marketers need to start looking away from the big 4 (Facebook, Instagram, LinkedIn, Twitter), and start including new platforms like TikTok into the mix. Here are 5 reasons why.
1. Building communities
The way people are consuming social is changing. It's becoming less about what you are doing as an individual, and more about what you can do as a community.
Sharing ideas, starting conversations with like-minded people, building community projects – that's what matters. The major channels saw this coming, focusing on groups as part of their strategy. Facebook now has over 400 million group members across the globe.
Although there isn't a group element in TikTok, you can see community is at the heart of the platform. Much of the content is trend-driven, with people creatively responding to other people's videos. Duets are a great example of this, with users able to add responses to other videos, for real collaboration.
TikTok is providing the kinship users desire, while avoiding the potential toxicity on other platforms.
2. Anti-marketing marketing
Generation Z doesn't like advertising. 51% of them now use ad-blockers when browsing. That means the traditional strategies of SMA and SEA won't work as well for them as previous generations.
Instead, you need to be less invasive. It ties back to that sense of community. These savvier social media users are willing to engage with brands on their level. So when you're building brand stories that incorporate your community, you're on to a winner.
TikTok is an ideal platform for this. Brands are now building their own channels on the platform, with content adapted to suit the TikTok audience.
3. User-generated content
User-generated content is also one of our trends for this year. And that links to another major concern for this generation: authenticity. 90% of Millennials say authenticity is important to them when it comes to choosing the brands to support.
Due to the increase of fake news, consumers trust in social media has declined over the last few years. Although each platform is working hard to fight this issue, TikTok has the advantage due to its newness. It drives authentic content as part of its design.
And that's because of its focus on UGC. It's the most authentic content available, relying not on marketing strategy, but consumer advocacy – that people want to talk about your brand only because they love it.
As part of your TikTok strategy, ensure you encourage UGC whenever possible. Be part of the conversation, and help shape that conversation towards your brand.
4. Instant
Social media is quick. Being on trend is essential if you want to be seen as a relevant brand, and if you want to drive engagement as much as possible.
Speed usually comes at a cost to production value – but the good thing is, that doesn't matter as much anymore.
Users are more willing to forgive raw, less polished content if it's right on trend.
This isn't a strategy specifically for TikTok. It can work just as effectively on Twitter, where short, sharp messages can cut through the noise quickly. But TikTok has nurtured a platform of raw, unfiltered content that you can create with minimal effort and time.
5. Nano influencers
Influencer marketing will still be a major part of marketing in 2020. Though expect the change in audience to disrupt that too.
Influencers are no longer the people we expect. As part of the issues with authenticity, and the increase in more discerning social media users, celebrity influencers are on the wane. There's too many dangers associated with using these large audience influencers. That and consumers don't want to be sold to by the stars they feel disconnected from, instead turning to the smaller, niche experts that have built the communities and content they enjoy.
This isn't just a trend for TikTok. We've seen this turn towards micro (upto 100K followers) and even nano-influencers (upto 1000 followers) across all social media channels.
But TikTok is perfect for nano-influencers. There aren't the established influencers that you'd find on other channels. And the platform allows anyone to quickly and easily build a community around their content, amazing views in a fairly short period of time.
TikTok – the 2020 social media disruptor
TikTok is still a new platform. And while it's not tried and tested, it does hold the potential for anyone willing to take a risk on it.
2020 is going to be the year that social media marketing gets disrupted, and we will see consumers bouncing around platforms other than the big 4. The question is, if your audience migrates to a platform like TikTok, will you be there to greet them?
Source Dan Seavers
Bussiness2Community